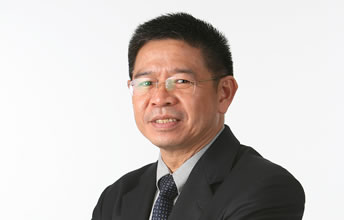 ThaiBio by Dr. Songkiat Tansamrit, Chairman, jointed the 6th Asia Bio Business Partnering which held in 21 – 23 September 2011, Liaoning , Shenyang, China.
ThaiBio by Dr. Songkiat Tansamrit, Chairman, jointed the 7th Asia Bio Business Partnering which held in 9-10 October 2012 Fukuoka, Japan
Thai Bio by Dr. Songkiat Tansamrit, Chairman, participated the Public Hearing and Brainstorming of Formulation of Biotechnology National Policy. The event was for formulation of Thailand biotechnology policy framework (2012- 2021) on 31 January 2011 at Miracle Grand Convention Hotel. The main discussion was on obstacles and problems for private sector including measure recommendation under the biotechnology policy framework.

31 January 2011 , ThaiBio by Dr. Songkiat Tansamrit, President, participated in "The Workshop : Biotechnology National Policy Framework Development – Phase 2" jointly organized by National Center for Genetic Engineering and Biotechnology (BIOTEC) and National Science Technology and Innovation Policy Office (STI) which held at Century Park Hotel. BIOTEC and STI invited ThaiBio as private sector representative to join and participate in the formulation of plan with the government agencies and academics because the private sector is implementing agencies and the stakeholders. It was a good opportunity for the private sector to join this event since it is consistent with ThaiBio mission and objectives.
8 March 2011, British Embassy invited ThaiBio to present the Agricultural Technology for innovation, Industry, and Investment perspective in the Workshop session on Industrial Innovation and Investment at Grand Hyatt Erawan Hotel. The workshop aimed at creating additional knowledge and business opportunities for agricultural technology industry.

Bionet-Asia Co., Ltd. was held opening ceremony of vaccine pilot plant on 24 January 2012 at Hitech Industrial Estate (Ban Wa), Ayuttaya after facing the big flood in 2011. At the same time, the foundation stone laying ceremony was taken place for the largest vaccine production factory in Thailand to develop Recombinant Acellular Pertussis Vaccine and to expand the production capacity to fulfill the Asian region requirements.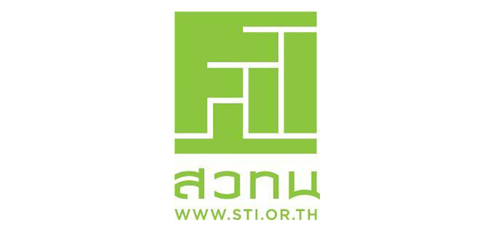 The member of ThaiBio participated the Brainstorming workshop on the Supporting Mechanism of Biotechnology industrial on 8 February 2012 at STI. The meeting aimed at supporting private sector technology and innovation development which would lead to upgrade competitive capacity of Thailand biotechnological industry.
13 March 2013, ThaiBio by Dr. Songkiat Tansamrit, President, presented "Biotechnology Industry in Thailand and The Thai Association for Biotech Industry's overview" to Senate's Sub Committees on Monitoring and Evaluation of Science Technology and Innovation Government Projects

19 April 2013, ThaiBio joined The 6th of Thailand Life Science Business Forum arranged by Thailand Center of Excellence for Life Sciences (TCELS) in collaboration with Board of Investment, National Science Technology and Innovation Policy Office (STI) and National Science and Technology Development Agency (NSTDA).
28 September 2018, Created First Activity for Member's Benefit: ThaiBio members site visit : We have encouraged "Biotechnology Knowledge sharing" among our members by arranging site visit session in each quarter. ThaiBio members will present their business profiles and share their experiences in this session. Then they can learn among the group and also encourages a business development among our members.